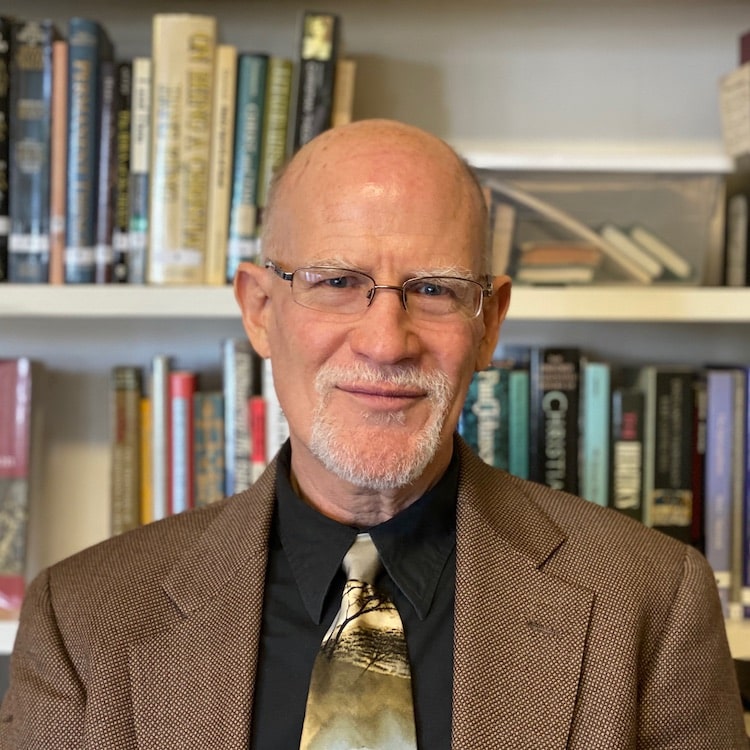 I was raised in the Presbyterian Church—First Presbyterian, Berkeley. I came to faith through my involvement in the church and through the ministry of Young Life. At First Pres, I was involved in youth ministry, leading the Jr. High group, and also leading chancel drama.
I became involved in the Episcopal Church in St. Paul, Minnesota, where I was living, having moved there for graduate school and, subsequently, for work. I was drawn to the Episcopal Church by the beauty of the liturgy and by the power of the rituals. When I retired, I returned to California and began attending All Saints'. I have participated here as a lector and a choir member.
I have four wonderful children and five fabulous grandchildren, half live in Minnesota and half live in Southern California. I have an MFA in Acting and have worked as an actor on stage and in films and on TV. I have directed plays for the community, in schools, and professionally. I taught theatre in a community college in MN for over 30 years. I am currently an adjunct theatre professor at Monterey Peninsula College.