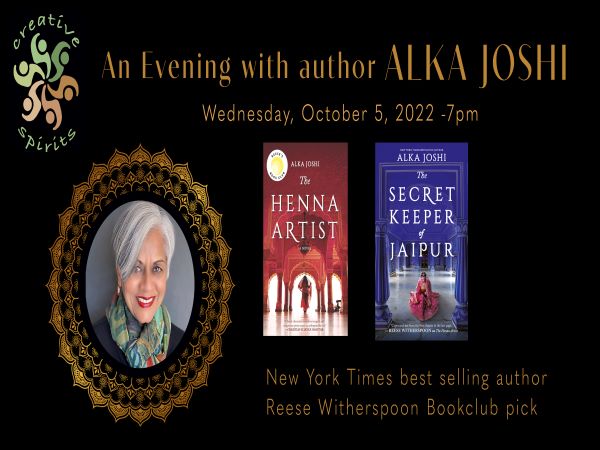 Joshi will share stories of her ten-year effort that went into writing and publishing "The Henna Artist" and how that process led to her next two books and the upcoming Netflix short series. She will be leading a Q&A session afterwards.
Afterwards, please join us for an Afterglow in the church courtyard to meet the author, get your book signed, enjoy light refreshments, and experience getting a henna art design.
An evening with Alka Joshi is the second program in the "Creative Spirits" series at All Saints' offering a sacred space to discover, experience and participate in the arts. We will continue offering events, so please check back often.