Music is part of the soul of All Saints' Church. Every Sunday, parishioners sing hymns together and the choir presents anthems. The church sanctuary has a Steinway grand piano and an Allen antiphonal organ and hosts a number of local, national, and even international musical groups taking advantage of the acoustics in our sanctuary.
Every summer, the Carmel Bach Festival schedules many of their afternoon and late evening concerts at All Saints'. The Monterey Symphony also presents regular concerts of their smaller groups in our church during the year.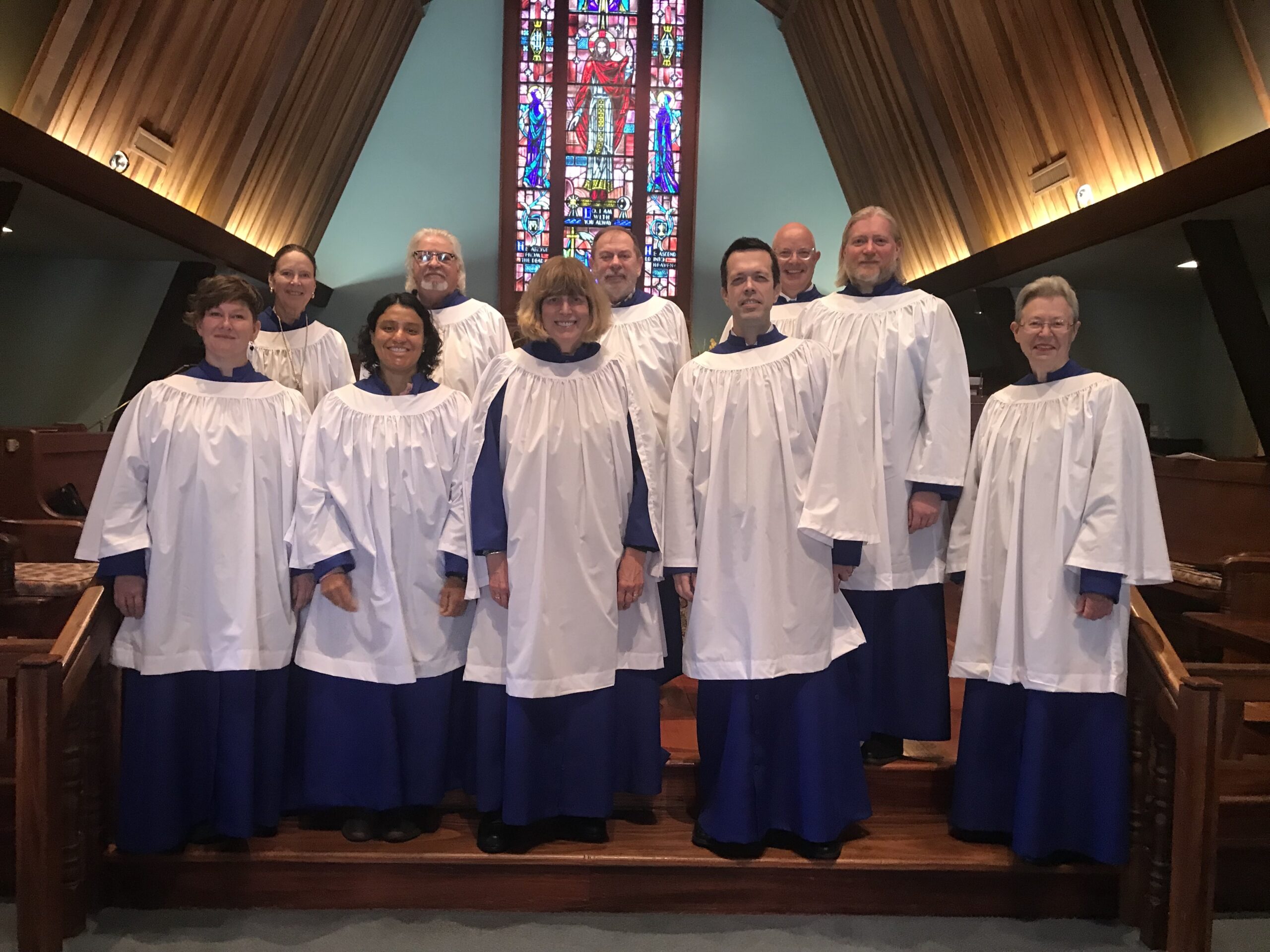 From September through June, the All Saints' Choir leads congregational singing at the 10:00 Sunday service and sings anthems drawn from an array of sources— medieval chant, folk hymns and spirituals, contemporary works, and classics from our rich Anglican heritage. The choir also sings for Advent Lessons & Carols, the Christmas Eve service, and the Easter Vigil. The choir practices in the choir room from 7:00 to 8:30 on Thursday evenings and arrives at 9 am on Sundays to practice with the organist. We do all this gladly for the love of singing our faith, the fellowship that emerges among us, and to offer our voices to enhance the beauty of the liturgy. We welcome anyone who loves to sing to join us!
A few times a year All Saints' provides Evensong, a sung Evening Prayer service in the Anglican tradition, i.e., Advent Lessons and Carols and Epiphany Evensong.