Welcome to Centering Prayer
Centering Prayer, a form of meditative prayer called the "prayer of the heart", is rooted in the teachings of Jesus and of the Desert Fathers and Mothers of the early church. Through the practice of Centering Prayer we learn how to surrender to love, to abide in divine love, and to enjoy the numerous fruits of the practice: appreciation of silence and solitude, less susceptibility to stress, deeper reverence for the divine in and through nature, willingness and commitment to a life of reconciliation and peace, and longing for and realization of our full union with God, with humanity, and with all life forms on our planet. The practice of Centering Prayer encourages us to cultivate an open mind, heart, and will as we seek spiritual transformation in Christ.
We are currently reading, The Eye of the Heart by Cynthia Bourgeault. In her latest book Cynthia investigates the imaginal realm–an energetic realm well known to the mystical traditions but often forgotten in our own times. It is invisible to the physical eye, but clearly perceptible through the eye of the heart. The imaginal realm has long been associated with the personal world of dreams, prophecy, and oracles, and it also points toward a higher vision of our human purpose that is both evolutionary and collective. Bourgeault explores both aspects of imaginal reality and shows readers how we can cooperate more fully with its guidance in our lives.
When: Thursdays at 5:30 pm
Where: Currently meeting on in-person and on Zoom
What: Meditation, contemplative reading, and discussion facilitated by Rev. Amber.
For more information or to request the Zoom link for our meeting, please email centeringprayer@allsaintscarmel.org.
We appreciate your support for our Contemplative Ministry.
Make a Donation
We will be hosting a morning C.P. event called "The Practice of Forgiveness" on Saturday, June 10th from 10:00 am to 12:30 pm. Please join us for a morning of contemplative reflection and dialogue on Jesus' words and a Buddhist forgiveness meditation on offering and receiving forgiveness. Led by spiritual director & retired psychologist, Catherine Regan. RSVP to Larissa at info@allsaintscarmel.org. Check out the flyer here.
We are in the process of scheduling our 2023 Centering Prayer Retreat weekend. Please check back soon for information regarding our 2023 retreat. Or, you may send an email to centeringprayer@allsaintscarmel.org and request to be put on our contact list once we set a date. We look forward to seeing you this year!
Workshops
Throughout the year various workshops are offered to deepen our spiritual practice.  We offer Centering Prayer Workshops to introduce the practice, method, and theology of Centering Prayer.  Enneagram Workshops explore the nine personality Enneatypes and help us to see our fixations and passions that prevent us from moving towards wholeness.  Other workshops explore the historical evolvement of consciousness in the world and help us to understand the evolution of humanity in its path toward God.  Dates to be announced.
What is Centering Prayer?
Centering Prayer is a form of meditation which when practiced daily can lead us on a transformative path to realizing full union with the divine. Over time, this meditation practice opens our minds and hearts to non-dual awareness, that is to perceive reality as it truly is, not as we have been conditioned to see it nor as we wish it to be. In seeing reality, we begin to see ourselves more clearly — the parts we like and the parts we don't like. Eventually, we learn how to embrace all the parts of ourselves with love, compassion, and acceptance which leads us to unity within ourselves. When we learn how to love and accept ourselves we find that it is easier to love and accept others just as they are.
The daily practice and experience of Centering Prayer also transforms our inner operating system to be in the moment, to live in the moment–understanding that the journey is the path. We are not trying to get some place else nor are we striving to make a better version of ourselves. We are simply learning to be with what is, knowing that opening to the Spirit of God in each moment connects us to our higher self, to others and opens us to inner transformation by the spirit.
What is the method of Centering Prayer?
The method of Centering Prayer meditation is quite simple. After setting an intention to be present to God we sit in silence for twenty minutes. During the meditation period if we find ourselves engaged with a thought we let the thought go; we simply let go and return to our intention to be with God in the present moment via a Sacred Word which is a symbol of our intention. Unlike discursive prayer where we pray aloud or are speaking to God in our mind, Centering Prayer lets go of thinking and rests in the silence and stillness allowing the spirit to pray within us.
In our group we open with a spoken prayer and reading and then sit for twenty minutes. Afterwards we read a spiritual writing or watch a video and discuss and process together.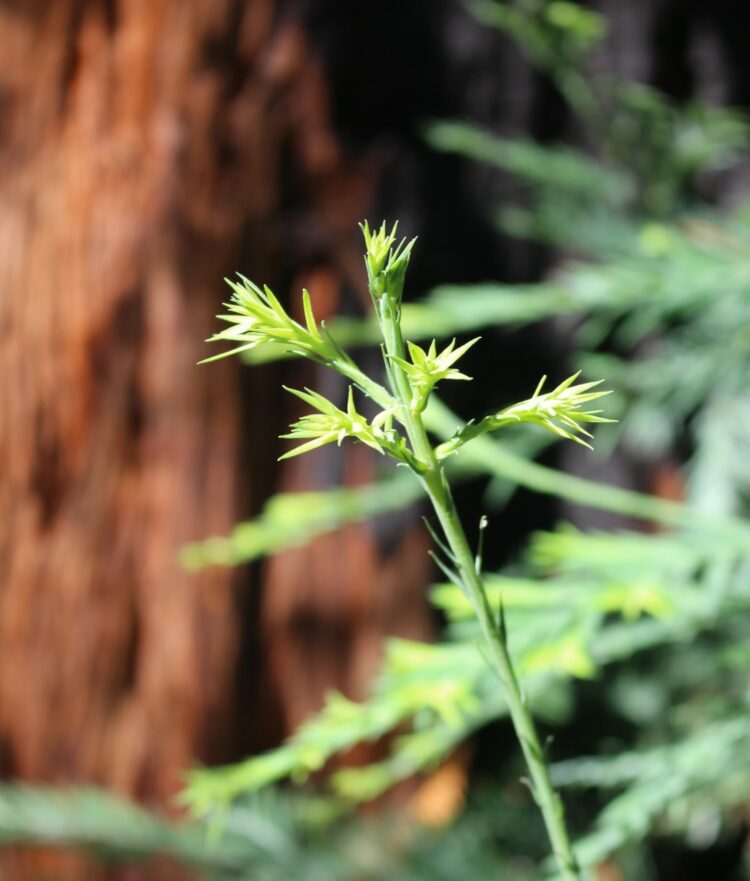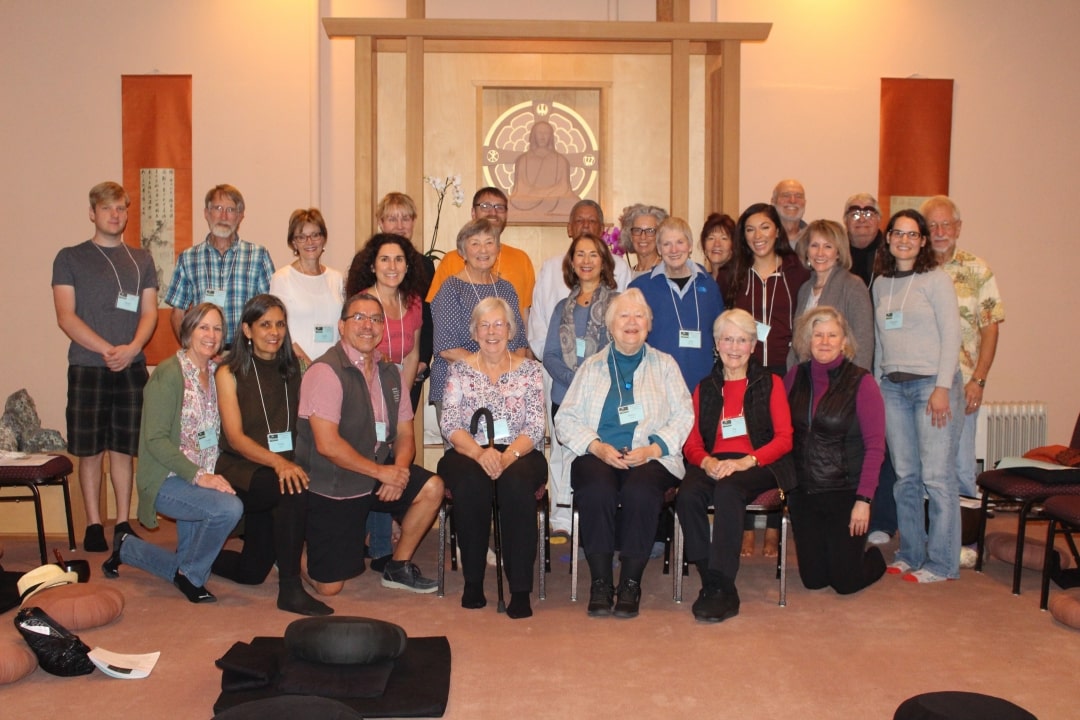 Group support for Centering Prayer Meditation
When starting a meditation practice it helps to have spiritual companions with whom we can discuss our experience. Our Centering Prayer group meets weekly to sit together in meditation, to learn about the contemplative practice and mystical path, and to have meaningful discussion. Although we are grounded in the contemplative Christian tradition, the members of our group come from various religious backgrounds and spiritual bents and enjoy discovering the universal principles that flow through all religions from Eastern spirituality to Christian mysticism.
I have been practicing Centering Prayer for over 30 years and believe in it strongly as a spiritual discipline. Under the direction of Reverend Amber Sturgess I have been enriched by the many lectures, books, readings, voluntary group sharing and spiritual courses of study which she has presented to us including the Enneagram, Lectio Divina , Gratefulness.org, and silent retreats. I am grateful for the regular practice of Centering Prayer because I feel it has greatly enhanced my disposition towards Grace throughout my spiritual journey.I am grateful for the regular practice of Centering Prayer because I feel it has greatly enhanced my disposition towards Grace throughout my spiritual journey.

Without the structure of a group that meets weekly I might still have the discipline to practice Centering Prayer each day but I would not benefit, learn or grow spiritually as I have through the meaningful insights and knowledge shared by members at our meetings. The practice itself, contributions by members and the books, lectures and video's we study have aided me greatly in my desire to live in reality and be present to God.

I like doing Centering Prayer with others because we become a community on a spiritual journey. Being together transcends our denominational differences, as we center ourselves in silence, aware of God's presence. For me, this is part of a healing process.

I am grateful for the opportunity to meet and sit in presence locally with spiritual friends. This has been a weekly nourishment. Rev. Amber's curation of topics and lessons from Christian as well other faiths point to the same deep current of contemplative practice; members of the same seeking family.

The group is a welcoming place where like-minded and like-hearted people come together to practice centering prayer and to learn and to share.

The practice of Centering Prayer has become the center of my spiritual practice. It's as if I have been doing "strength training" in terms of my awareness of the ever-present Divine. And I treasure the caring connections I've made with my fellow practitioners. Most of all, I am grateful for the wisdom and gentle guidance shared so generously by Reverend Amber.

I've been practicing Centering Prayer for the last four years, for twenty minutes daily.  What I have found is a peace and serenity that I never had before. I am also not worrying about the future anymore or what may happen. I am learning to live in the present.

I've been practicing Centering Prayer for the last four years, for twenty minutes daily.  What I have found is a peace and serenity that I never had before. I am also not worrying about the future anymore or what may happen. I am learning to live in the present.