The All Saints' Outreach Committee meets monthly to review and coordinate activities. We aim to help improve the lives of others in our community and our world. Continuing efforts:
Feed and house men from the Interfaith Homeless Emergency Lodging Program (I-HELP) every month.
Support Epiphany Episcopal and Lutheran Church in Marina, collecting food and warm clothing for their emergency closet and collecting Christmas children's gifts.
Support California Friends of St. Patrick's School (Lacorbe, Haiti) as a joint effort of All Saints' Church, All Saints' Day School, St. Edwards' San Jose, and St. Jude the Apostle Cupertino.
Sustain Interfaith Outreach of Carmel by serving on the Board of Directors, volunteering at their Joining Hands Benefit Shop, and participating in their annual community interfaith Thanksgiving service.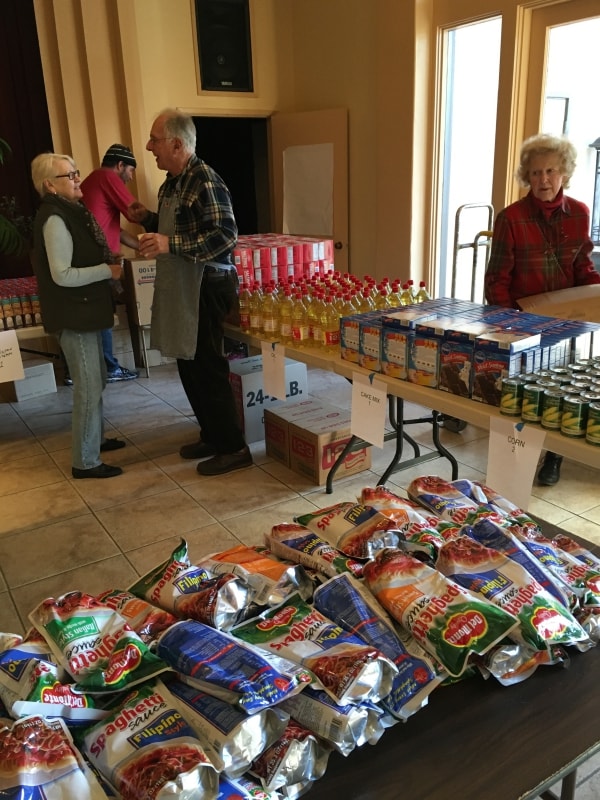 Fundraisers enable financial support. Our past fundraisers have enabled us to:
Give out food bags from the church office, to anyone who asks; at Christmas providing larger food boxes.
Support the Nanyuki (Kenya) Spinners and Weavers, a project aimed at giving widows a skill. All Saints' helps them with scholarships for children, purchase of sheep, solar ovens and even land. A Christian group, no widow is turned away because of her faith.
Make monetary grants to the Thomas Carmen Food Pantry, Epiphany Church, I-HELP, the Food Bank for Monterey County, Episcopal Relief and Development, the YWCA, the Salvation Army, and the All Saints' Rector's Discretionary Fund.