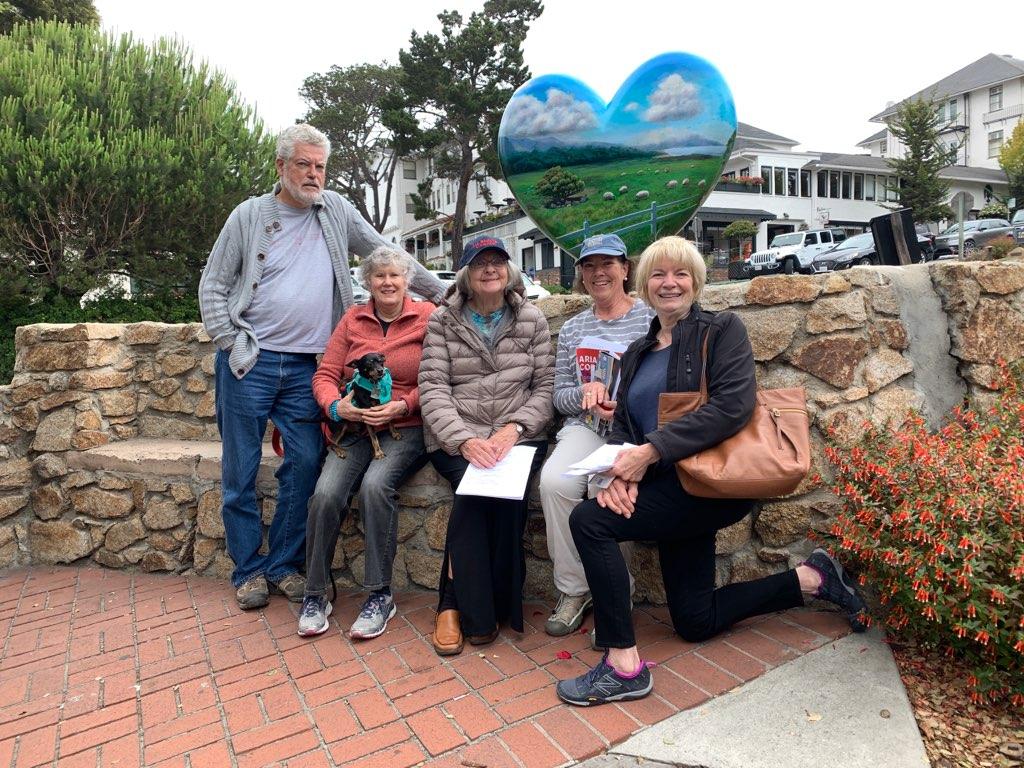 This past July, we stepped out on our first pilgrimage to the Hearts of Carmel on the Feast of Mary Magdalene.  We visited ten beautiful hearts created by local artists and Carmel enthusiasts that were strategically placed around downtown Carmel-by-the-Sea.
We began in the Memorial Garden with a prayer and a reading from Song of Songs. Our first stop was one block away at the Women's Center where we visited our first heart and then 9 more hearts around the city ending with the one on 7th and Dolores.  Barbara Dickason gave us a wonderful tour, told us about the history of the Chamber of Commerce project who chose the theme of hearts to generate love in the city due to the pandemic.  (I personally learned a lot about the C of C and the city of Carmel).  She also shared a biography of each artist and their personal connection with the heart they created.  After Barbara gave us the story about each heart we recited a verse from the psalm and then blessed them with rose petals.
The pilgrimage ended with a reading from the gospel of John and Mary's encounter with the resurrected Jesus and the reserved sacrament. If you'd like to take a quick virtual tour please click here.
Thank you, Barbara, for your loving service and knowledge and thanks to our pilgrims, who made the journey.
Stay tuned for our next pilgrimage.