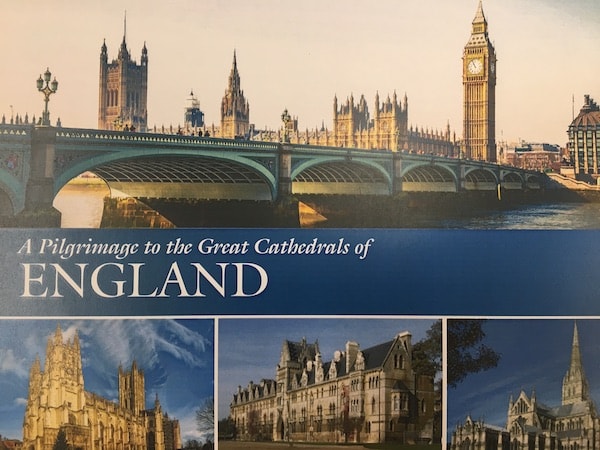 Pilgrimage is a universal spiritual practice, a journey to a sacred space. We embark on pilgrimage to seek God and the desire to draw closer to God. Visiting holy sites from our faith tradition enkindles in us a deep sense of connection to the roots of our spiritual lineage.
— The Rev. Amber Sturgess+
Next Spring 2020, Rev. Amber and All Saints' Episcopal Church will be hosting A Pilgrimage to the Great Cathedrals of England—and the invitation to join us on pilgrimage is going out far and wide across our Diocese of El Camino Real, and beyond.
Each day will afford time for prayer and reflection in some of the great cathedrals and churches of our Anglican tradition—plus attendance at Evensong in many of these sacred spaces.
Our pilgrims will depart from San Francisco on Wednesday, April 29, and return Monday, May 11. Maximum capacity is 35 pilgrims. For complete travel information, pricing, and registration, click on the brochure link here: A Pilgrimage to the Great Cathedrals of England.