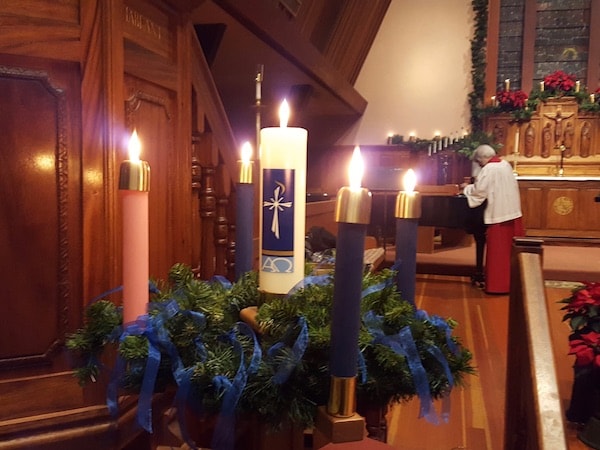 Our new liturgical church year has begun with the coming of Advent 2018. As we prepare to receive Christ anew in our hearts and lives this Christmas, we rejoice in making the journey together as a community in the days and weeks ahead.
On Sunday, December 2, Deacon Lisa Bennett led us in a challenging reflection and time of sharing for Advent One. We focused on an essay by Trappist monk and spiritual guide Thomas Merton, OCSO, entitled "The Good News of the Nativity." Merton addresses our Christian dilemma: We cannot serve two masters; we cannot serve the Incarnation and Consumerism, we must choose…
If Christ is the revelation of the whole meaning of humanity; if the meaning of human life is solely and entirely to be found in the fact that I am a child of God, then everything in my life becomes relevant or irrelevant in proportion as it tends to my growth as a member of Christ, as a child of God, and to the extension of Christ in the world of humankind through his Church.
Encouraged by this call to be discerning of the distractions of our culture in this season and, instead, to be connected to the Gospel of Christ, we welcome all to join us for the journey as we await the good news of Christ's coming.
Please refer to the Events Calendar for Advent Services.