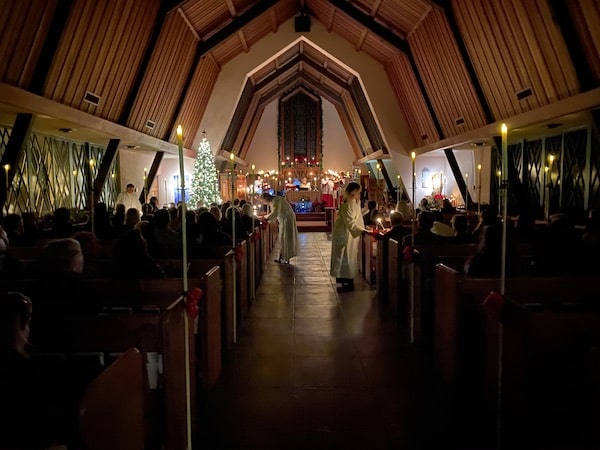 As Advent approached, All Saints' Church launched the "Bee a Light in the World" campaign to raise funds needed to purchase new energy-efficient LED taper candles to light the aisles and sanctuary this Christmas season. At the same time, we partnered our fundraising with Heifer Project International, based in Little Rock, Arkansas, to underwrite the purchase of beehives for smallholder farmers.
By December 1, all the money needed to purchase 56 LED tapers was raised (at a donation price of $25 per candle), with $5 of each gift paid forward to Heifer International to buy eight beehives.
A Heifer honeybee gift donation includes a bee package, hive, box and training in beekeeping techniques. When bees are bought for a smallholder farmer, the gift boosts income through sales of honey, wax and pollen; and it stimulates growth of the family's crops through increased pollination.
Thank you, All Saints'! You helped bring joy to the world this Christmas… along with hope, security, prosperity, and comfort by purchasing beehives to help sustain low-income farmers and their families, and to nurture the ecosystems of our planet.
Christmas blessings and joy in the New Year!
Rev. Amber +