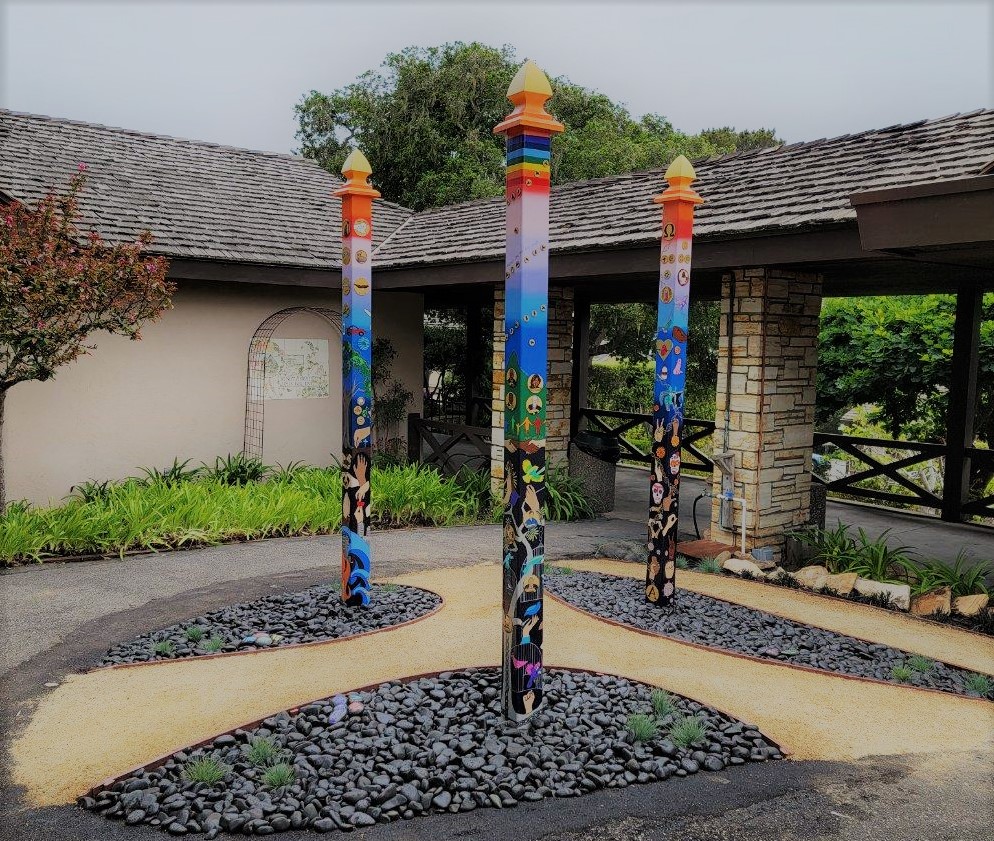 All Saints' Episcopal Church and All Saints Day School invite you to the installation of:
HOLY EVOLUTION: LOVE IS THE WAY
A Peace Post Project
Please join us for the installation of three Peace Posts entitled, "Holy Evolution: Love is the Way" to commemorate those who died from COVID-19 and to envision a new path forward through the pandemic, climate change, and racial injustice.
The joint art project between All Saints Day School and All Saints Episcopal Church has been a year long project that we want to share with our community on the Monterey Peninsula and beyond. We hope that you will join us! Please RSVP as space is limited to: parish.administrator@allsaintscarmel.org.
A limited number of stones will be available for purchase as part of our fundraiser. Stones are $25 each and can be painted at the installation or if you prefer, painted by someone else. Cash or checks only. Exact change would be greatly appreciated. Please let us know if you would like to buy a stone when you RSVP. Thank you!
Click here for more pics and details.